Roofing Repair and Replacement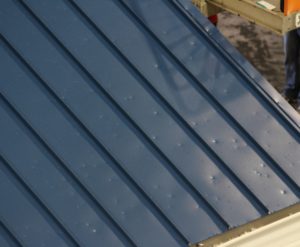 Contact The Round Rock Roofers Today! (512) 253-4390
At some point your home will need a roof repair and replacement. However, since the family home is the largest investment in many people's lives the need for a roof repair or replacement can be delayed  by maintaining it on an on-going basis.  All homeowners should either do a roof inspection yearly or hire a professional roofing company to do the job.  Regular inspections can detect the presence of mold and prevent its spread to your attic and can spot any weak spots in the roof that could become a major problem during strong storms.  When doing a roof inspection be sure to check the flashing around the chimney and other objects that project through the roof  for damage or deterioration and examine all vents to make sure they work properly.
Another good idea to detect roof problems is to inspect the attic looking for damp or set spots that can be early signs of mold.  Be sure to always call a professional to deal with any mold – do not try to handle it on your own.  Be sure to clear your gutters of any debris on a regular basis so that they remain firmly attached to your home and any rainwater can flow freely through the gutters and drainpipes.
Roof Repair and Replacement Service
Contact The Round Rock Roofers Today! (512) 253-4390
Even homeowners who can do everyday maintenance know the importance of consulting qualified professionals for any roofing problems.  The Round Rock Roofer is available to help homeowners identify any roofing problem, then sit down and review the various options for roof repair and replacement.  Their roofing professionals are qualified to repair or replace Asphalt, Cedar or Shake shingles, Tile or Slate roofs.   The Round Rock Roofer has extensive experience with all profiles of roofs from dormer to peaked to flat. Flat roofs can come with their own unique set of problems. Round Rock Roofer can also:
Analyze the leak source
Replace any missing shingles or surface
Repair modified bitumen EPDM rubber roofs
Repair, replace and reseal all flashing
Retrofit pipe jacks
Repair or replace roof curbs and chimney caps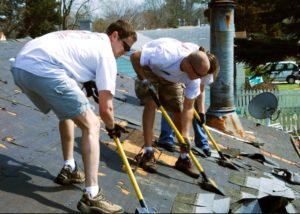 The Round Rock Roofer is available for emergency service for homes or businesses.  We also can provide on-going services for management company maintenance programs.  The roofing professionals at Round Rock Roofing  follow all manufacturer's guidelines to ensure proper installation.
The roof inspection program offered by Round Rock Roofing is considered one of the best preventive maintenance program in the industry.  The roofing professionals will check your roof yearly and promptly repair minor damage.  Please contact us for roof repair and replacement services and for more information on our maintenance program.
Our Services:
When a roof repair and replacement is needed we'll be there to help you with the superior quality and service you have come to expect from us.
Contact The Round Rock Roofers Today! (512) 253-4390