WHAT TO LOOK FOR IN A ROOFING CONTRACTOR
Your roof is one of the most, if not the most, vital component of your house. It keeps all of the elements from raining down upon you each and every day. Not to mention if you have to fix or replace your roof, it can be quite costly.
That's why it's so important to choose the right roofing contractor the first time. There are a few things you need to keep in mind before you hire someone. The guys over at North American Roofing have hightlighted a couple tips to keep in mind when you're searching, such as picking the right materials:
Someone With an Understanding of the Roofing Material
The materials used to construct your building's roof may require a certain type of contractor that is qualified to make repairs or perform regular maintenance. If you don't know what the roof is made out of or how it should be cared for, you may not be able to locate the right contractor for the job. Try contacting the manufacturer of your roof for suggestions of locally qualified candidates to choose from. The manufacturer may even be able to tell you statistics on the contractors you may be looking into, such as the results of their inspections or how many roofs they have installed.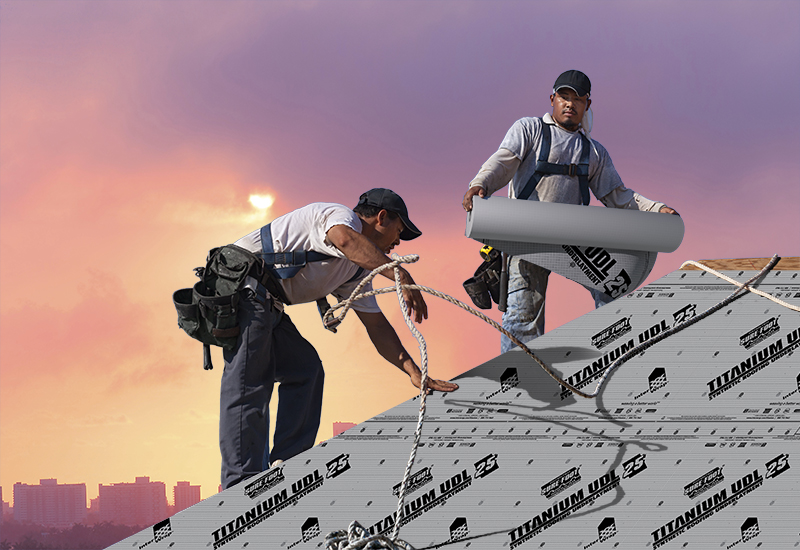 See the rest of their tips here…
The right materials are essential if you want to have a quality roof.  A couple other things that are important are local referrals and getting an extensive warranty as GAF noted in their article:
1. Get local referrals. There is less chance of potential issues or scams when you choose a contractor from your community. They are more familiar with local rules and code regulations and have a relationship with area crews and suppliers.

4. Get an extensive warranty. Not all contractors can offer manufacturer warranties that include coverage of the contractor's workmanship. If a contractor installs the roof incorrectly, it may take months or years for the damage to show up—and insurance won't pay for it. If the contractor won't fix it (or worse, has gone out of business), your only recourse is to pay for their mistake yourself. A Master Elite® Contractor can offer one of the longest workmanship warranties on the market—the Golden Pledge® Warranty.
Some great suggestions right there.  Referrals and warranties are key, but nothing beats asking former customers.  They've been where you're going and can tell you what the experience was like.  As Interwrap suggests, ask for references:
Ask for references of previous customers. A roofing contractor who is reputable will gladly provide you feedback from previous local residential properties.   For an unbiased opinion, you can do your own research by searching online articles or reviews posted through online articles and forums. Check with a primary roof manufacturer who they associate with and their local distributor for references. Minimally they should be recognized as a repeat user of a brand & in good standing. Some roofing manufacturers have a listing of ranked recognized roofers on their web sites.
Old customers are always great for knowing what contractor to go with. If you keep these tips in mind before hiring a contractor, you'll be good to go.
We take great pride in our work, so give our roofing contractors a call if you need to repair or replace your roof, and we'll make sure it's as good as new!